Black ops 2 zombies had been confirmed by Treyarch studio head Mark Lamia. "If you like zombies you're going to be really happy with what we're doing with Black Ops 2″ Mark Lamia said and he added "it is the biggest most ambitious zombies ever". Black ops 2 zombies mode will be another game entirely. This year the nazi zombies are going mad and want to have fresh soldiers slices.
Mark Lamia later said that Zombies is part of the multiplayer engine and it will be a full featured game mode with multiple game modes and no longer a many game, and he added that there will be twice as many co-op players which means that it will be doubled from 4 to 8 players.

Black ops II zombies is considered one of the most attracting parts of the black ops 2 game and Treyarch will do their best to develop this part as it is one of their fans and their favorite part. Although the last part of the zombies franchise was not too good compared to the first one but this year there will be a lot of blood and more exciting, the black ops 2 zombies will gonna rock this year.

Update: Official call of duty site has posted an image related to zombies which contains a woman carrying a shotgun and holding a zombie head in her hand.


Confirmed Info about Black ops 2 zombies:
- 8 player Co-op and 4 Vs 4 Team matches.
- Maps will be bigger.
- There will be female characters.

Add a comment with your expectation about Black ops 2 zombie mode and if you have an idea don't hesitate to share it with us.


javascript.site.published.footerSignup_2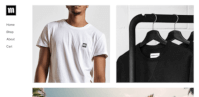 javascript.site.published.footerV2ToastText